New! Mindful Home Working Course
Is working remotely affecting your ability to "switch off" after work? Are your energy levels dropping as the day goes on?  Do you still feel connected to your colleagues or less connected now that are working at home?
Have you thought about learning mindfulness to help you work from home in a balanced, productive and enjoyable way?
I've been working remotely for 11 years (including a year working from a mountain village in southern Spain) and teaching Mindfulness for 7 of those years, so I know from personal experience how practicing Mindfulness can help alleviate stress and restore balance during busy and challenging times .  I know what it's like to manage competing projects and clients in a busy schedule, spending long hours at my computer and I've worked with and for fast-paced digital companies for many years.  I love working from home but it requires self-regulation and a willingness to explore ways of supporting myself mentally and physically – having a regular Mindfulness practice gives me that support.
Mindfulness when practiced regularly contributes to our physical, emotional and psychological wellness.  See the "You will Learn" section below for more detail of the benefits of Mindfulness.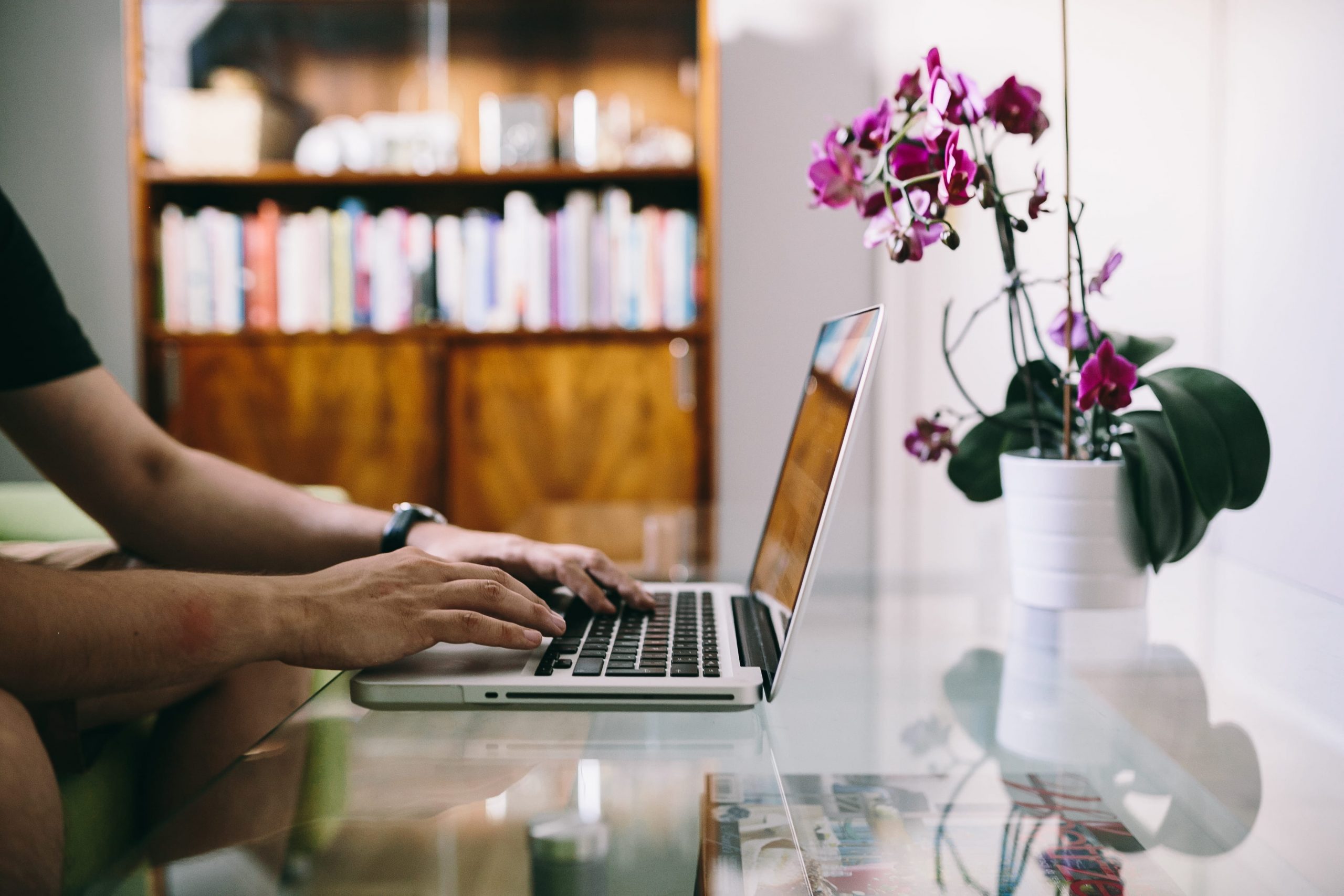 Growth in Remote Working
Increasingly, more and more teams are working remotely from each other. This has been exacerbated by the Covid-19 pandemic and is expected to double in 2021, according to a survey from Enterprise Technology Research (ETR).
We're seeing a culture shift and it is likely many teams will continue to work remotely, at least some of the time. By 2025, as many as 70% may work from home a few days a month.
The Problem with Prolonged Working from Home
While remote working clearly has its benefits, understandably it can also make teams feel disconnected and cause people to suffer more stress or anxiety:
Blurred lines – the distinction between home life and work life can become blurred
Loss of connection – team members can lose their sense of connection, trust and support that they have when working in the same location together
Management challenges – managing remote teams can be challenging for managers and leaders
Overwhelm – the sudden change in how we live and work (especially due to the pandemic) can cause overwhelm which leads to stress and anxiety
No balance between work and home – it can feel hard to unplug from your digital devices or switch off at the end of the working day
'Always on' culture – constantly being switched on can lead to difficulty in focusing, feeling burnt-out or lacking motivation.
"Teleworkers operating from a home office lack the physical and psychological separation between these two domains that exist in a traditional office setting. On the one hand, family and social obligations can easily bleed over into work hours. But more often, studies show, teleworkers' professional obligations tend to extend beyond the traditional workday, interrupting family time and preventing teleworkers from ever truly disconnecting."
Timothy Golden, PhD, Industrial/Organisational (I/O) Psychologist
Mindful Home Working Course
For people who are struggling with remote working, or simply want to improve their energy levels and effectiveness and learn ways of supporting their mental and physical health while working from home,  I have developed this Mindful Home Working coaching program.
As someone who has been working remotely for 11 years, both running my own business and working for others, I understand the challenges of working from home. This course is designed with you in mind and will support you to address some of the issues remote working is causing you and your team.
Working with me as your Mindfulness Mentor, we will begin to establish the good habit of regularly practicing short mindfulness-based mental exercises before, during and after your working day.  Deliberately activating the parasympathetic nervous system to create greater calm, clarity and focus.
You will learn:
How to improve your focus and direct your attention to where it's needed
Practical tools and techniques to help you take regular restorative "mind breaks" during the day
Simple mindful practices and exercises to support your mental and physical wellbeing over time
How to boost your resilience to stress and in turn benefit from improved levels of creative thinking
How to run Zoom (or Teams) meetings which allow for attention pauses to help with "Zoom fatigue"
How to recognise unhelpful automatic thinking or behaviour patterns that keep you stuck in a state of anxiety or stress
How to more skilfully self-regulate feelings and thoughts and "wind down" at the end of the day. Leading in many cases to more restful sleep.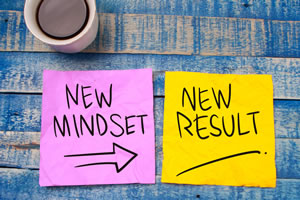 At the end of the course:
You will be able to experience more choice in your thoughts, which will lead to greater creativity and flexibility of thinking.
You'll also have some useful tools and techniques to help you remain mindful and able to deal with day-to-day stresses, both in your work and home life.
Course Format
The Mindful Home Working course is for individuals who manage teams of remote workers, or for teams from the same company working remotely.  Or for any individual who is remote working e.g. Freelancers, Entrepreneurs, or anyone Self-Employed.
The course takes place live with me on Zoom, for 1 hour a week, for six weeks. You will:
Have a FREE Discovery Call with me before committing to the course
Have a 1 hour Introduction to Mindfulness session with me at the start of the course
Have 6 x weekly 1 hour live Mindfulness coaching sessions with me in Zoom
Learn a range of 5-, 10- and 15-minute practical, guided mindfulness techniques that you can practice at home in between sessions using MP3 audio recordings
Be given reflective questions to help you absorb what you are learning
Have weekly short reflective written exercises, which will help you deepen your practice
Have an optional 30 min "top-up session" with me 1 month after the course ends
Benefit from unlimited message support during the course
This personalised course is ideal for directors, leaders, entrepreneurs, freelancers, managers of remote teams and HR managers. 
Course Costs
One-to-one courses – £675 per person (no VAT).  (Discounted fees are available for freelancers, teachers and health workers).
6 weekly 1 hour sessions + course materials + recorded meditations.+ support between sessions
Company Group courses – £3,600 (no VAT)
Company Groups need to be from the same company. 6 weekly 1.5 hour sessions + course materials + recorded meditations.
Group size: up to 20 people per group.
Company Group Taster Sessions available on application.  Please contact me to discuss your requirements.